Premium Carpet Cleaning, Minneapolis and Surrounding Areas
Northwest Carpet & Upholstery Cleaners provides premium carpet cleaning at a competitive rate. Our experience, state-of-the-art equipment, and process allow us to remove any stain or smell, leaving your carpets looking great and smelling fresh and clean. With numbers of happy clients, it's obvious why people come to us again and again for our cleaning services.
Our carpet cleaning features include:
Allergen Removal
Pollen, pet dander, dust, and other allergens can build up in your carpet over time. Our process can remove the allergens in way traditional vacuums can't, leaving your carpets free of irritants.
Stain & Odor Removal
Tough stains and odors can be difficult to get out on your own, particularly in the case of wine stains or pet urine. Read more about our Stain and Odor Removal services to get started.
Fast Drying Times
Our process will remove most of the water which will significantly reduce the drying time. You will get to enjoy your freshly cleaned carpet in hours, not days.
Our Carpet Cleaning Process: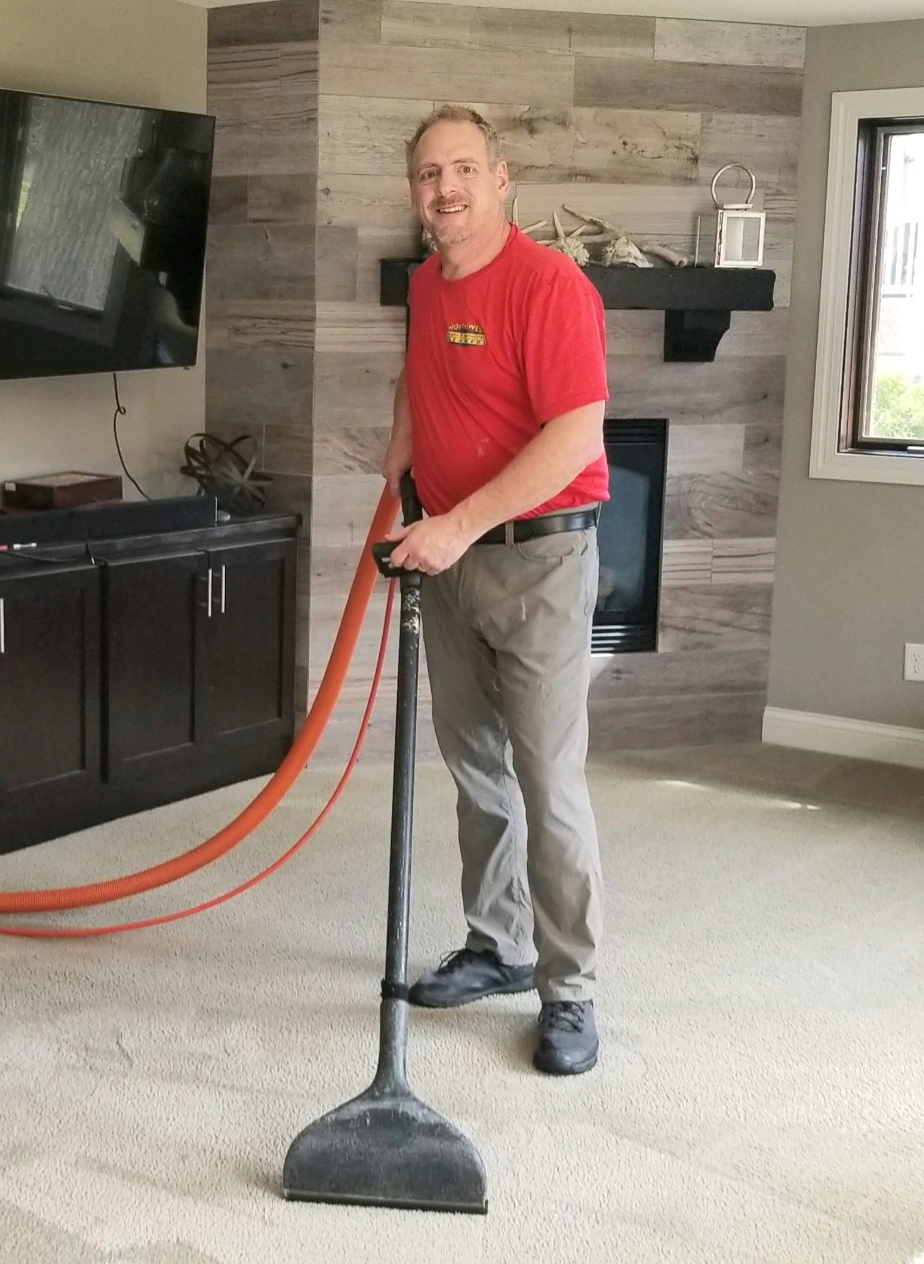 Upon arrival, we inspect and measure the areas that need cleaning. We check problem areas such as stains and pet damage and give our assessment of what you can expect after cleaning.
Next is set up. We prep the rooms that we are cleaning by moving the furniture such as sofas and loveseats. We ask that fragile and breakable items be moved by the homeowner before we get there. Also, we ask smaller items such as end tables and dining room chairs be moved also.
The cleaning process starts with setting up our hoses from our mobile cleaning units. We then treat areas that need special attention. We then apply our pre-spray which breaks down dirt and oils in the carpet, and then we use special agitation on high traffic areas which helps the cleaning process.
Now the carpets are ready for the cleaning and rinsing process. The carpets are rinsed and extracted with hot water leaving no sticky residue behind. All that is left is clean carpet fibers which stay clean for a long time.
Last is the Teflon Carpet Protector: We can apply carpet protector which protects against stains and spills and helps prevents dirt from binding into the carpet fibers.